Posted by Kristi Brekhus on 19th Apr 2019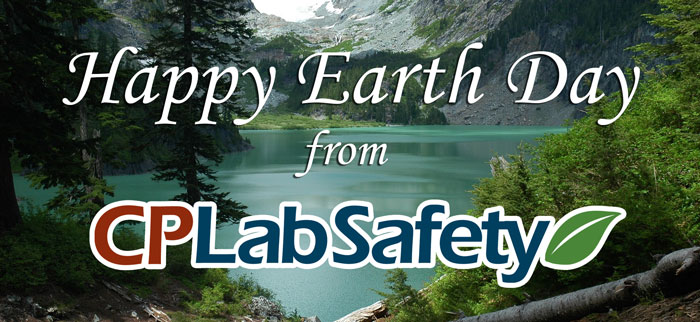 1. 15 Ways to Reduce Your Carbon Footprint
Many folks can't afford solar panels or a new hybrid car - and newly produced items like those can add to a personal carbon footprint, because of the energy and resources needed to make them. But there are simple, constructive ways to reduce your carbon shoe size without the big price tag. Lisa Wise, executive director of the Center for a New American Dream, says everyday choices and actions can make a huge difference.
2. Great Ways to Celebrate Earth Day
The wonderful people at WikiHow came up with lots of great ideas on how to celebrate Earth Day, here are some of the best ways.
3. Bringing Manufacturing Back from China
A look at the impact manufacturing in the United States can have on the economy and environment. While the article itself is bit dated, the message and information contained still rings true to this day.
4. Why We Recycle Batteries - Infographic
Batteries are a staple of everyday life. Constant use of cell phones, tablets and computers create massive piles of spent batteries that contain metal and acid. Many households contain drawers full of batteries that may be partially or completely spent. Due to a lack of knowledge of what to do with those batteries, most get tossed in household garbage that end up in landfills. This practice is problematic to our long-term health and the health of our planet.
We've created an info-graphic about alkaline batteries and the impact they have on our planet.
5. Creating a Sustainable Future
Learning more about our everyday activities and how they effect the environment is the first steps to making a difference in your community. This article covers different resources for recycling wisely, buying responsibly, how to waste less and more!
6. Green Tips for a Healthy Planet
In 1970 the first Earth Day paved the way for the creation of the EPA and passage of the Clean Air Clean Water and Endangered Species Acts. CP Lab Safety is also dedicated to preserving our Earth's precious resources. Here are a few ways to minimize your home and office waste while saving money at the same time.
7. 7 Single Use Swaps that Make a Difference - Infographic
There are so many new "green" products out there that can replace disposable everyday products for more sustainable households. This infographic covers what items in you home can be easily swapped out for green alternatives! This is one of our most popular infographics!
8. How to Dispose of Make-up, Batteries & more
This article covers the correct ways to recycle "hard-to-recycle" household objects including make-up and batteries. Furthermore, it also covers places you can drop off different "donations" you wouldn't normally think of donating.
CP Lab Safety's vision is to make science "green" in laboratories around the globe. A good place to start is with sustainable practices in the lab when performing daily tasks. Little tweaks to laboratory procedures can make a huge impact.
10. 12 Principles of Green Chemistry – Infographic
Developed by Paul Anastas and John Warner, the 12 Principles of Green Chemistry were designed to help guide sustainable practices in the laboratory that would later lead to a greener chemical, process, or product. Check out our infographic and request a PDF to print out hand hang in your workplace!
11. Test your Environmental Knowledge!
Last but not least, we have our environmental quiz! Test your knowledge about the history of sustainability with our interactive game. Each answer has a link to a resource so you can learn more!