Posted by Kristi Brekhus on 15th May 2020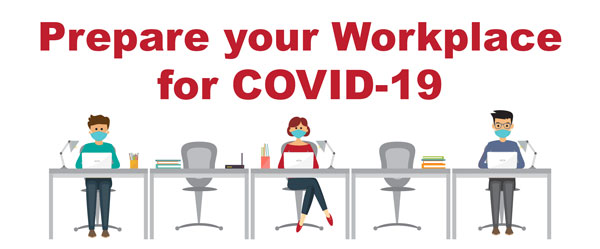 Many areas around the country have started to lift shelter in place orders towards businesses. The CDC has created guidelines to help keep employees safe and healthy when returning to their workplace. Whether your business is in the Fortune 500 or is a local Mom-and-Pop, it's important to stay informed of the best practices to prevent or slow the spread of COVID-19 in your workplace. Just because we are given the "green light" to go back to our offices and laboratories that does not mean COVID-19 is no longer a threat.
The top 3 measures to consider when reopening your business:
Prevent and reduce transmission among employees
Maintain healthy business operations
Maintain healthy work environment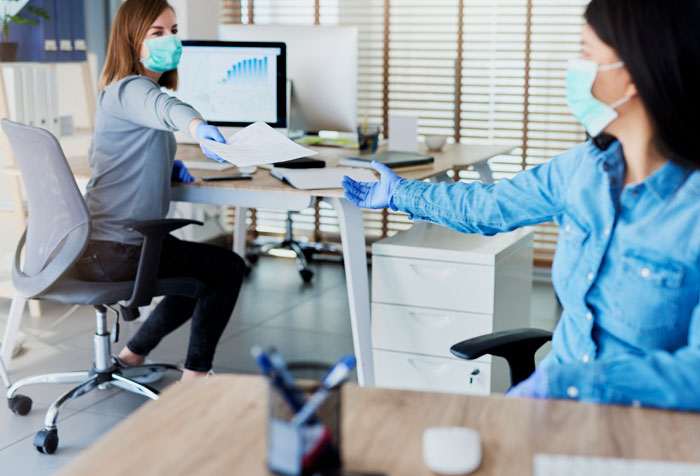 Staying up to date with current state and local health rules and forming appropriate responses is the key to creating a healthy work environment. The CDC states that employers should formulate a plan that can be implemented in case an employee contracts COVID-19. The plan should include actively encouraging sick employees to stay home without reprisal, conducting daily in-person health checks, such as taking an employee's temperature each morning, implementing flexible sick leave policy for employees who may need to care for a sick loved one, and what action will be taken in the case that an employee contracts COVID-19.
Further precautions to keep employees safe include the following:
Provide employees, customers, and visitors with appropriate products to sanitize their hands and cover their faces to block coughs and sneezes such as face masks.
Establish policies for social distancing (6 feet apart)
Educate employees on steps they can take to protect themselves at work and at home
Practice routine cleaning and disinfecting of frequently touched objects (phones, door knobs, bathroom fixtures, etc.)
Limit travel and advise employees that must travel to take additional precautions and preparations
Minimize risk to employees when planning meetings and gathering by using video conferencing
Check to make sure your office is well ventilated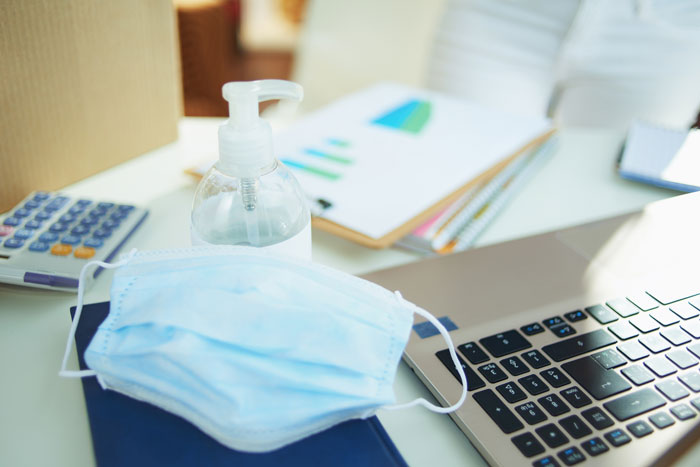 It is up to the employer to provide the proper PPE for their employees in the workplace. For offices, this includes disposable 3-ply face masks, hand sanitizer and, if applicable, safety barriers between employees. At CP Lab Safety, we are dedicated to keeping you and your employees healthy and safe.
This information was compiled from the CDC website, for more information about keeping your workplace safe please visit https://www.cdc.gov/coronavirus.
For CP Lab Safety's complete line of COVID-19 PPE supplies please click here.