Donate
Donate your gift card value and we'll match you!
In lieu of getting a gift card, you can donate the awarded amount and we'll match you, for example:
$250 order = $25 Gift Card or $50 Donation to relief efforts for Hurricane Maria, Hurricane Harvey, Northern California Wildfires or Lava Mae.
The donation denominations are as follows:
$250 Order = $25 gift card or $50 donation
$500 Order = $35 gift card or $70 donation
$1500 Order = $100 gift card or $200 donation
$4000 Order = $300 gift card or $600 donation

Use code DONATE at checkout and write in the order notes which relief effort you would like to contribute to:
California Wildfires: Napa and Sonoma Counties
The deadliest series of wildfires in California history were sparked on October 8, 2017 in Napa and Sonoma counties. Over the course of the next week, over 100,000 people were evacuated and the wildfires consumed over 8,400 structures (5,500 of which are homes) and 160,000 acres. Officials are estimating the losses will amount to being over $1 billion, with the cleanup of debris and other hazardous material lasting until early 2018.
Fund you'll be donating to: Redwood Credit Union: North Bay Fire Relief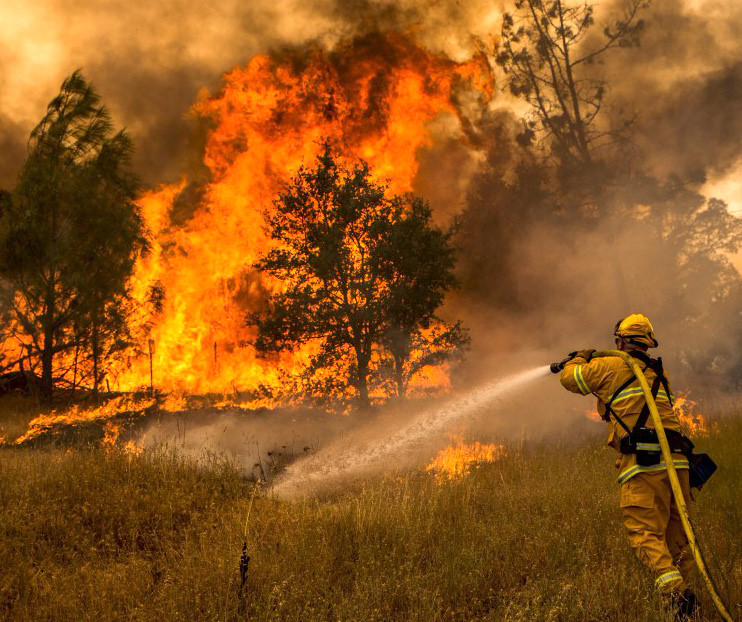 Source: Flickr, Bureau of Land Management
Hurricane Maria: Puerto Rico
Hurricane Maria is the 10th most intense hurricane on record, a category 5 storm that made landfall September 18, 2017 in Dominica. By the time hurricane Maria hit Puerto Rico on September 29th, it had lessened to a category 4. According to Wikipedia, as of October 10, 2017, at least 94 people were killed with hundreds still missing. Much of the infrastructure of Puerto Rico is beyond repair. The population of the island has been suffering for weeks after the event with flooding and lack of resources. Estimated cost in damages and losses is expected to be anywhere from $40 billion to $85 billion, with 85% of the damages being in Puerto Rico.
Fund you'll be donating to: Project HOPE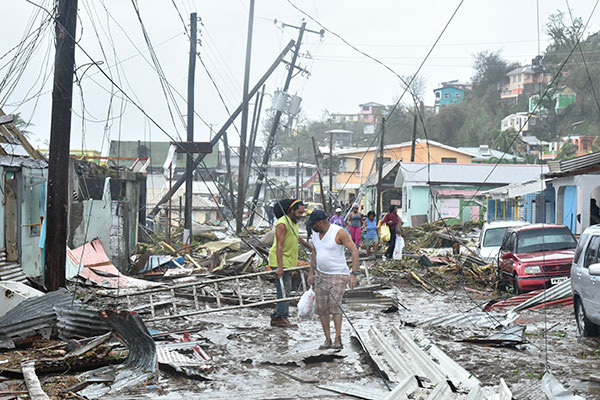 Source: Wikipedia
Hurricane Harvey: Houston Texas
Hurricane Harvey was classified as a category 4 hurricane as it made landfall in on the Texas Gulf Coast late August 25th, 2017. Unfortunately, the center of hurricane Harvey stalled over south Texas on August before slowly moving East and making final landfall in Cameron Louisiana on August 30th. According to weather.com, "Harvey near it's landfall point topped 100 mph in many locations, leading to widespread destruction of homes and buildings." Over 1 million people have been displaced. The catastrophic flooding has an estimated price tag of $150 billion to $180 billion according to Texas Governor Greg Abbott.
Fund you'll be donating to: Greater Houston Community Foundation: Hurricane Harvey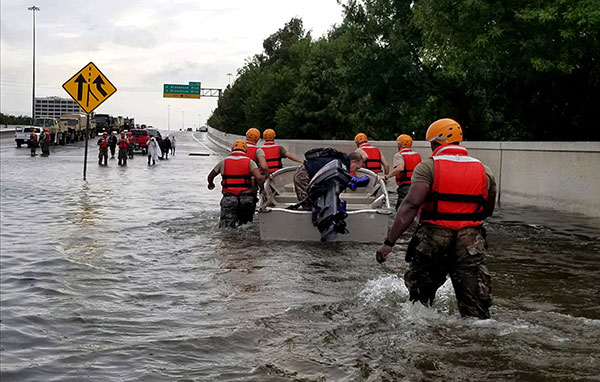 Source: Wikipedia
Lava Mae: Taking Radical Hospitality to the street
Founded by Doniece Sandoval in 2013, Lava Mae began by converting public transportation buses into showers and toilets on wheels to deliver hygiene and rekindle dignity for our homeless guests in San Francisco. To-date, Lava Mae has served more than 4,000 individuals who have taken 20,000+ showers on our mobile units, dramatically raised awareness about the lack of access to showers and basic hygiene for our homeless neighbors, and inspired new mobile hygiene programs across the U.S. and abroad.