EN Fire Rated Safety Cabinets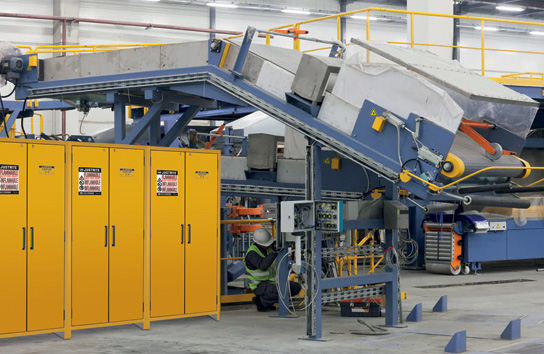 Standard Flammable Cabinets provide about 10 minutes of safety in case of fire. These new EN Fire Safety Cabinets are rated for 30-90 minutes of safe containment, allowing more time for workers to evacuate a building before potential dangerous explosions occur.
These cabinets are a must for facilities where hazardous materials are present. Safety Regulations from OSHA and the EPA require that all flammable liquids over 25 gallons are stored in an approved safety cabinet. We offer FM approved cabinets in a variety of sizes to fit your needs.