Posted by Kristi Brekhus on 14th Sep 2020
CP Lab Safety, a leading provider of workplace safety products, and Emery Pharma, a full-service contract research laboratory, announced today the launch of REVEAL, an onsite COVID-19 testing service for businesses, conducted in partnership with DiaCarta. The REVEAL service offers businesses COVID-19 RT PCR tests and antibody testing four times a month, with the goal of detecting infection early, identifying newly exposed asymptomatic employees, and ultimately reducing the chances of spreading the disease.
COVID-19 IgG/IgM Rapid Test Cassette (Whole Blood/Serum/Plasma) is a solid phase immunochromatographic assay for the rapid, qualitative and differential detection of IgG and IgM antibodies to 2019 Novel Coronavirus in human whole blood, serum or plasma. This test provides only a preliminary test result. Therefore, any reactive specimen with the COVID-19 IgG/IgM Rapid Test Cassette (Whole Blood/Serum/Plasma) must be confirmed with alternative testing method(s) and clinical findings.

Available for professional Use or R&D purposes.

Time to Results: 10 minutes

Specimen: Whole Blood, Serum, Plasma

Buffer Included

Positive Percent Agreement (PPA): IgG 96.7%; IgM 86.7%; Overall 96.7%

Negative Percent Agreement (NPA): IgG 98.0%; IgM 99.0%; Overall 97.0%

Non-Refundable, Non-Returnable

ONLY WHILE SUPPLIES LAST

For pricing and availability click here

DiaCarta's new COVID-19 test kit is a high throughput test kit that is based on real-time Reverse-Transcription Polymerase Chain Reaction (RT-PCR) technology and is used for highly specific detection of SARS-CoV-2 (COVID-19) viral RNA extracted from saliva in addition to nasopharyngeal swabs, oropharyngeal, and sputum samples. The sensitivity reaches 50 copies per mL of SARS-CoV-2 viral load with a 95% confidence. Clinical validation of the assay shows 95% sensitivity and 100% specificity, with no cross-reaction to different types of non-SARS-CoV-2 species.

Key Product Information

High throughput: 93 samples (96-well plate) or 381 samples (384-well plate) per run

Detects as low as 50 copies of viral RNA /mL sample, enables early virus detection and diagnosis

Minimal sample input: as low as 2 µL sample needed

Easy saliva sampling in addition to NP, OP, and sputum

< 2 hours from RNA to results

For pricing and availability click here

INTENDED USE The Novel Coronavirus (SARS-Cov-2) Antigen Rapid Test Cassette (swab) is an in vitro diagnostic test for the qualitative detection of novel coronavirus antigens in Nasal Swab and nasal aspirate samples, using the rapid immunochromatographic method. The identification is based on the monoclonal antibodies specific for the novel coronavirus antigen. It will provide information for clinical doctors to prescribe correct medications.

Key Product Information

For professional In Vitro Diagnostic Use Only.

Nasal Swab

Testing time: 10 minutes

Sensitivity: 84.4%

Specificity: >99%

For pricing and availability click here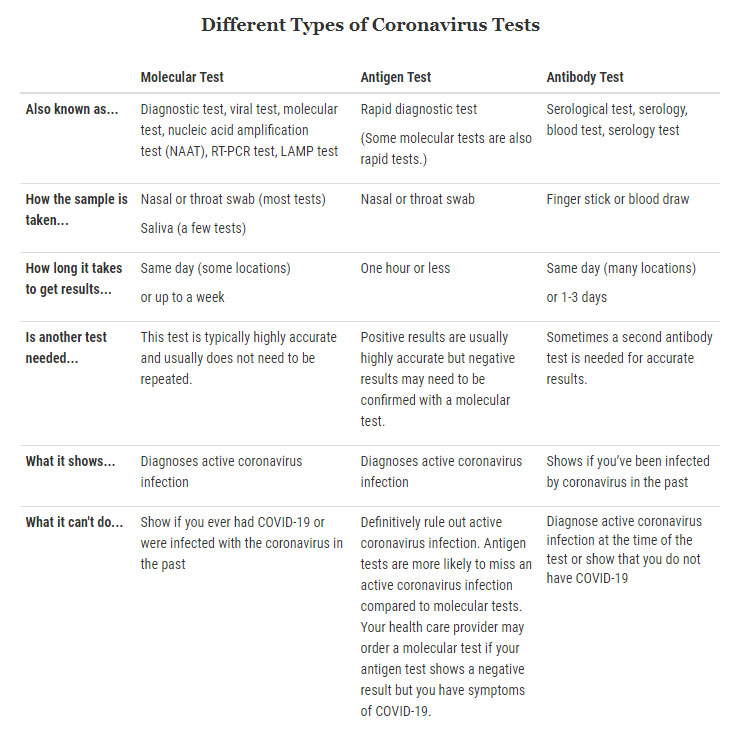 This information was provided by the FDA.