Equipment Recycling Services
We offer Asset Recycling and Disposition Services for laboratories and medical organizations. Large organizations often need a defined process and secure procedures for disposing of retired or non-working assets. Regulatory penalties, a damaged reputation and inadvertent disclosures could result from improper disposition methods. Alternately, an organization may be interested in reselling valuable equipment but are unable to do so without expert help. We offer solutions to anyone who wants to re-sell or recycle lab and/or medical equipment, including complete removal of sensitive data. Minimize risk and enhance your bottom line with our complete waste prevention and recycling solutions. All data destruction and recycling are performed by an ISO 14001 and R2 certified electronics recycler, so none of your electronics end up in a landfill or illegally exported to other countries.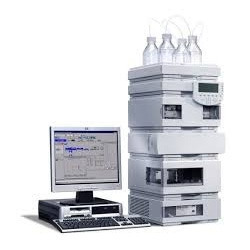 We offer recycling or disposal for the following products, among others:
Laboratory equipment

Analysis equipment
Autoclaves
Centrifuges
Dryers
Evaporators
Homogenizers
HPLC machines
Incubators
Lab Vacuums
Laboratory Processors
Mass Spectrometers
Mills
NMR
Refrigeration
Shakers and Mixers
Stirrers
Temperature Equipment
Testing equipment
etc.

Medical devices & equipment

Diagnostic equipment
Medical Imaging
Medical Lasers
MRI Machines
PET and CT Scanners
Scanning Equipment
Surgical Machines
Ultrasound
X-Ray Machines

IT equipment

Computer
Networking equipment
Servers
Telecom equipment
Interested?
To ensure you get an accurate quotation, we will need to gather complete data on the make and model of each piece of equipment requiring disposition. We also offer on-site assessment and cataloging when this process cannot be done internally.
For sensitive items, we provide removal of serial numbers and stickers and identification, and eliminate data retained on the devices. We prepare documentation and reports to assist with tax handling.
We guarantee your corporate data is protected with a start-to-finish security program that fully complies with the standards of DOD 5220.22-M and NIST 800.88, using the latest sanitation and data destruction methods.

There are no products listed under this category.