Posted by Kristi Brekhus & Dr. Soroush Ghaffarpour on 23rd Jul 2020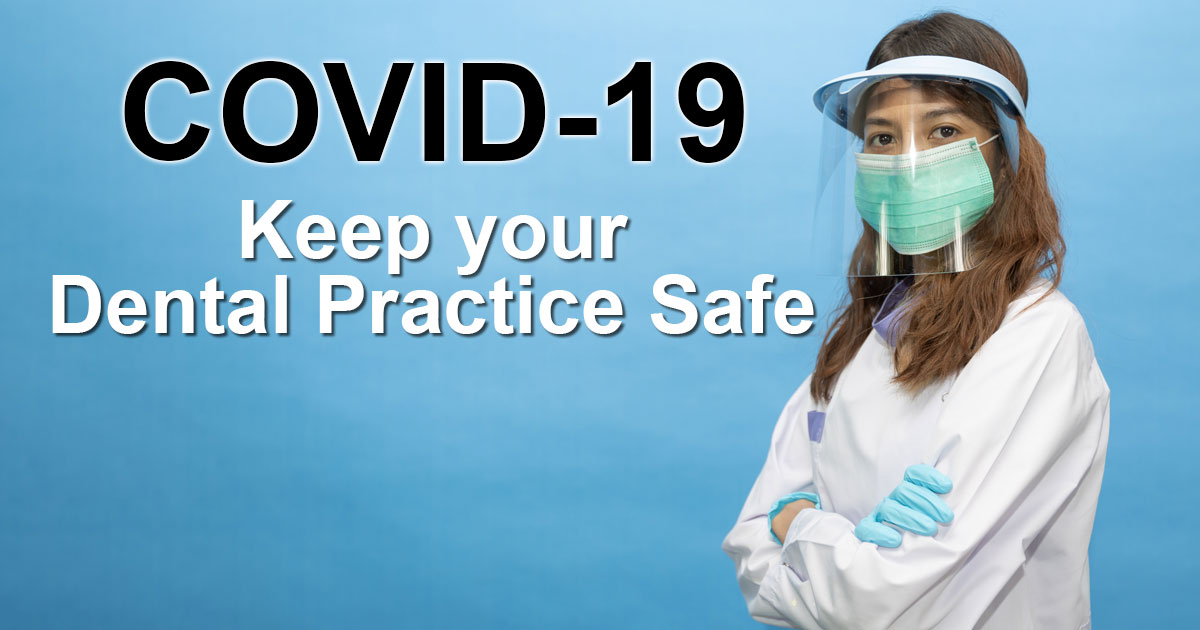 As a medical professional, keeping patients and employees healthy and safe is top priority. We have compiled guidelines and best practices provided from the American Dental Association (ADA), CDC and our own research to help keep your dental practice running safely and efficiently during a pandemic. Here are some of the agreed-upon Best Practices:
Ensure at least 6 month's supply of essential PPE to keep your office open. With the ongoing global health crisis lasting at least 12 months, PPE is in high demand and short supply with many items on back order for months. To avoid the risk of shutting down, plan ahead and order enough PPE for all staff members to sustain a minimum of 2-3 months of operation without worrying about supply chain disruptions.
Assign staff member to call patients prior to scheduled appointments to ask screening questions about their current health status. Questions should include the presence of coronavirus symptoms, travel history, and exposure to individuals with coronavirus symptoms.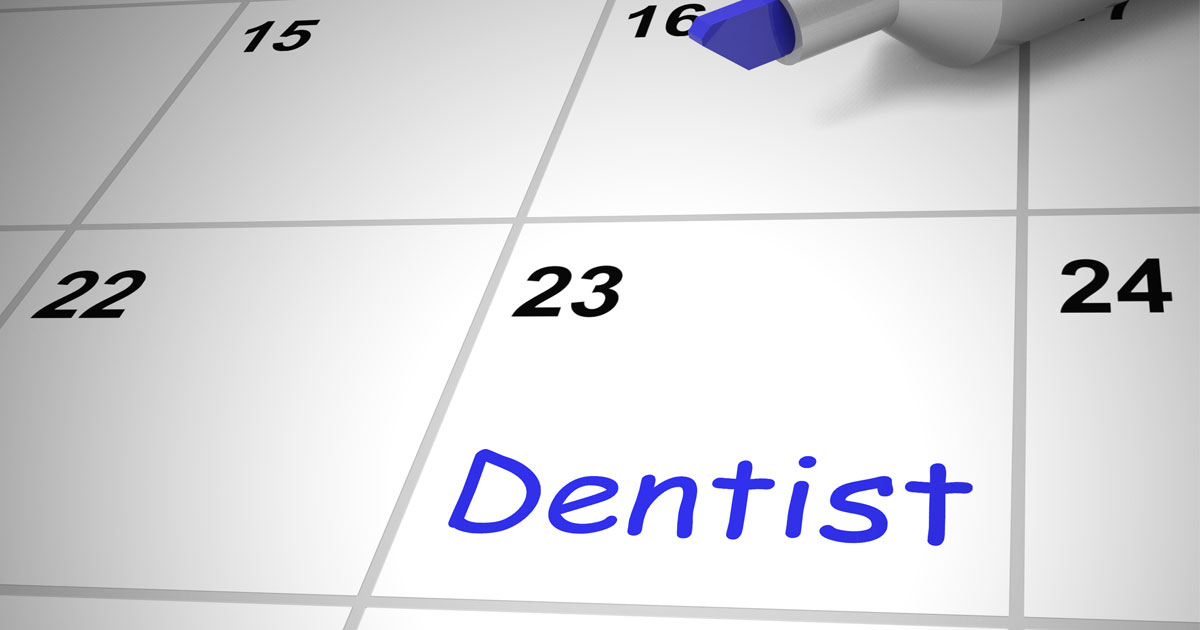 Mandate patients to wear a face covering when entering the dental practice. Remind patients about this rule during the pre-appointment screening. Patients should wear face covering anytime they are not receiving treatment. Consider providing a disposable mask for patients that do not have one.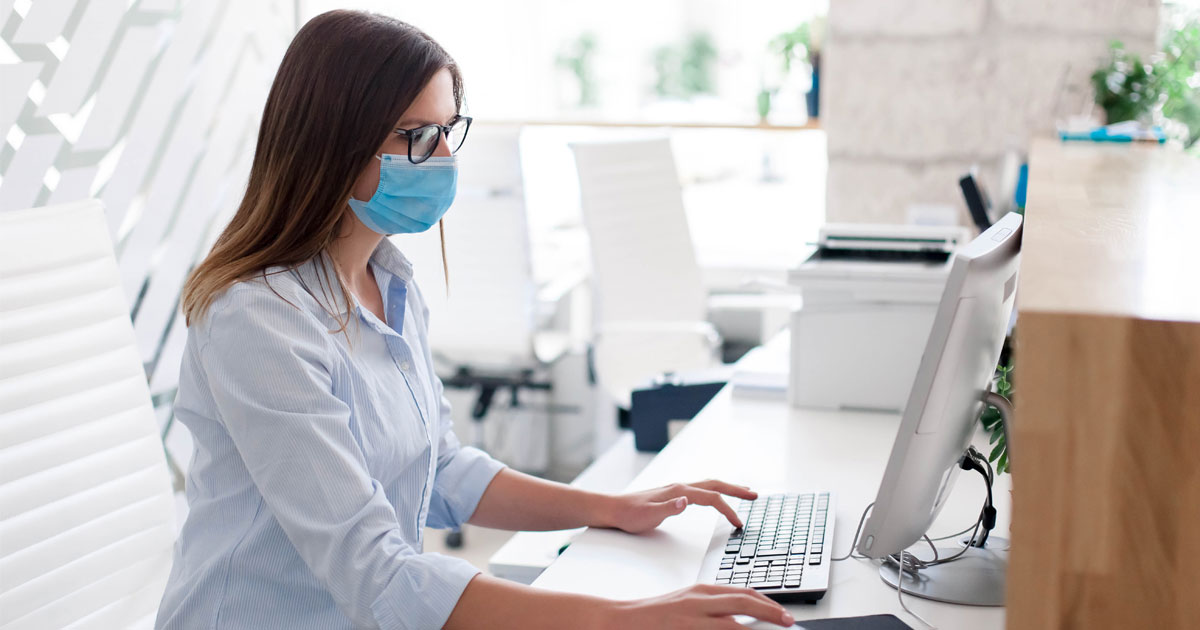 Limit the number of people who accompany a patient to an appointment. If possible, the patient should make the visit alone. Unless accompanying a child or adult who requires assistance, consider requesting that the patient attend the appointment alone to limit exposure.
Assess all patients upon arrival and administer temperature checks. Any patient that presents with a temperature of 100.4º or higher should be dismissed and rescheduled for a few weeks. Non-contact thermometers are available at CP Lab Safety to make this quick and easy.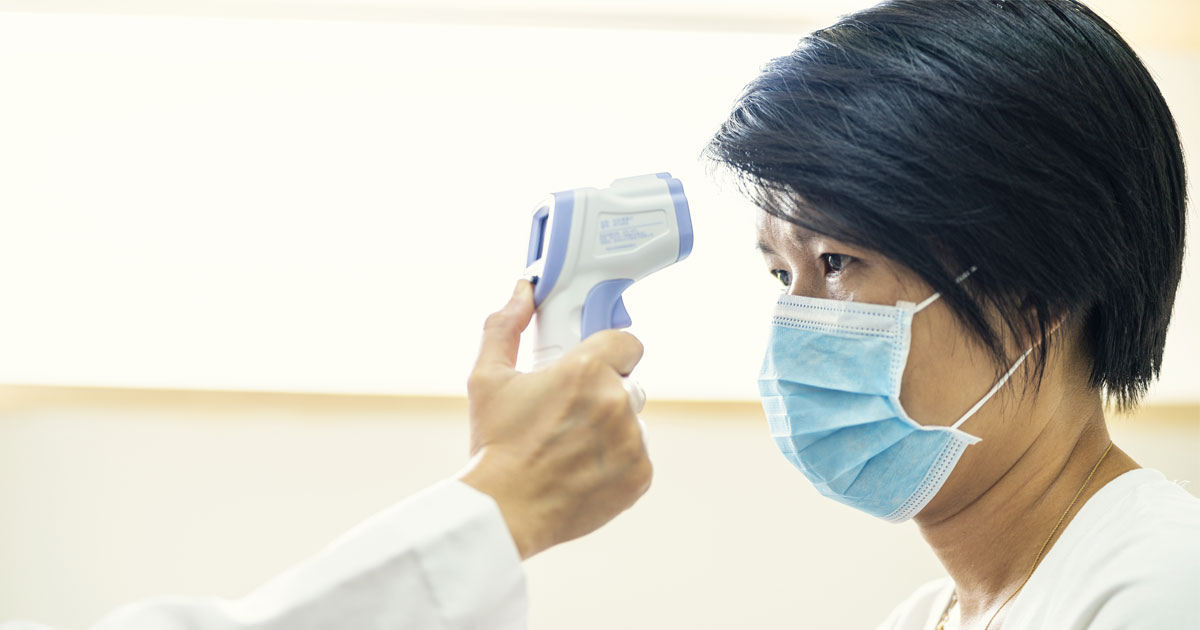 Remove "high touch" items in the waiting room such as toys or reading material to limit potential transmission through surfaces. When confirming the appointment with the patient, inform them that all reading materials and toys have been removed so they can bring their own if desired.
Encourage social distancing practices by minimizing the number of patients in the waiting room. Space appointments carefully, or ask patients to wait in their car until the dental staff is ready to treat them. Consider getting a pager or texting system to let patients know when they are ready to be seen. If patients don't have an outstanding balance, consider expediting the check-out process by dismissing the patient after their treatment is completed. Consider sterilizing the waiting room at the end of each day with a CP Lab full room sterilizer.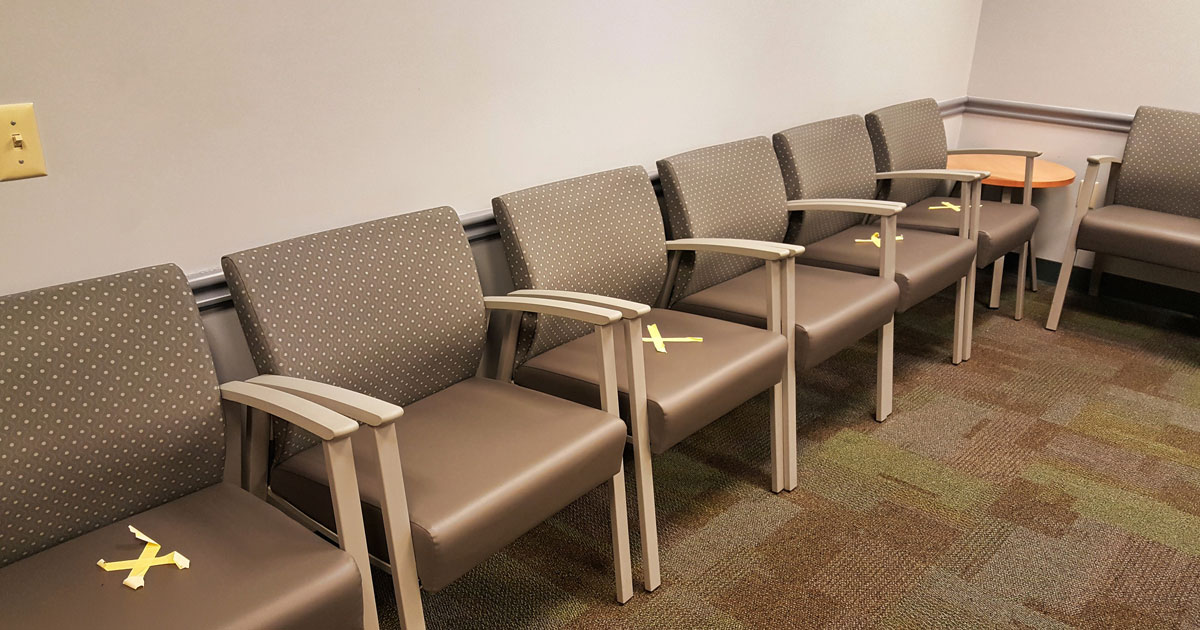 Advise dental staff members to wear additional personal protective equipment (PPE) as appropriate, such as surgical masks or N95 masks, face shields or goggles with side shields to ensure an environment that is as safe and healthy as possible for patients and the dental team. It is critically important to use proper safety equipment. Beyond PPE, you can install safety equipment such as a micro-Saliva Extractor to ensure the safest possible environment. During a procedure, the machine's suction tube is placed near a patient's mouth, capturing exhaled particles in a multi-stage filtration system.
equipment.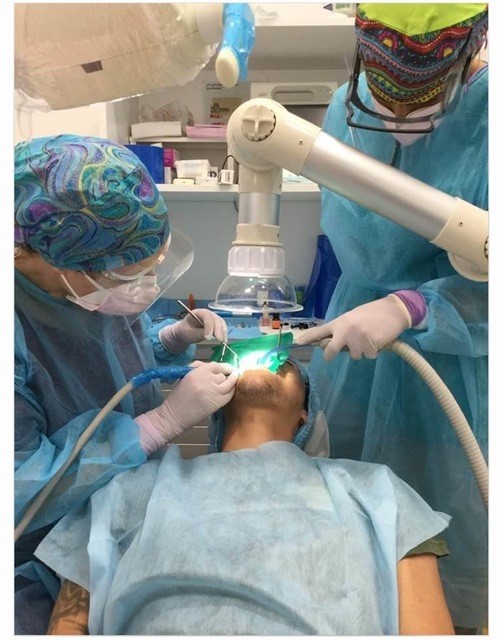 Micro-Saliva Extractor in use
Sterilize Small High Touched Items such as appointment book, tools, etc.
Take advantage of small UV sterilizers for high touched objects, like tools, masks, etc. These UV sterilizers are extremely handy at home too.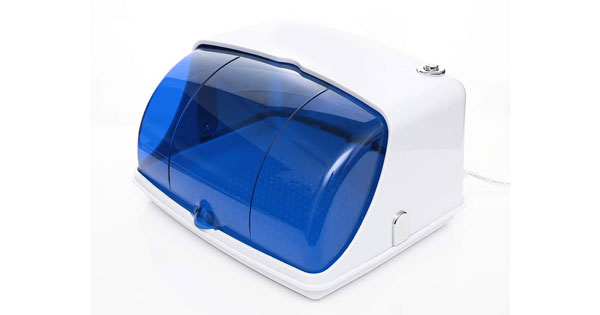 Mini UV Sterilizer Box and Disinfection Cabinet, 11.4" x 9" x 7"
Place hand sanitizer stations around the office for general use, and ensure surfaces are cleaned regularly. Make it as easy as possible to keep spaces, patients and employees clean by granting easy access to hygiene items. Hand sanitizer is not a replacement for hand washing, but it adds an extra level of security to a workplace.
Instruct patients to rinse with hydrogen peroxide for at least thirty seconds prior to any appointment. Hydrogen peroxide has been shown to be an effective way to reduce viral load in the oral cavity and is non-toxic and safe to use.
Compilation of best practices for dentists by: CP Lab Safety, your PPE source for over 23 years.