Posted by Kristi Brekhus and Michelle Walters on 8th Nov 2018
We all have that one person in our life that loves Science.They might be a Chemist, Biologist, or Botanist and they are passionate about what they do. This holiday season surprise them something they'll love – and haven't seen before. Finding interesting and affordable gifts ideas can be difficult.To help out in your holiday search, we found 5 gifts make your Christmas morning a little more science-y!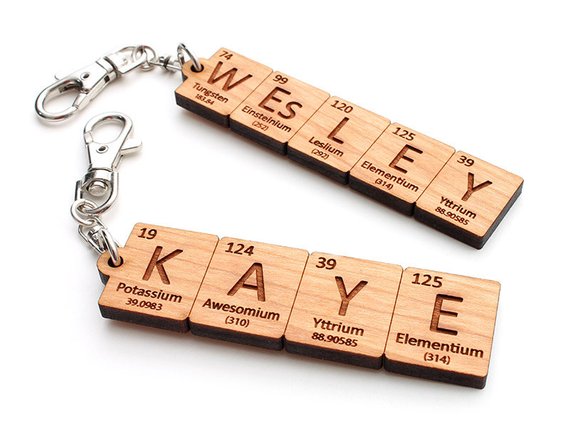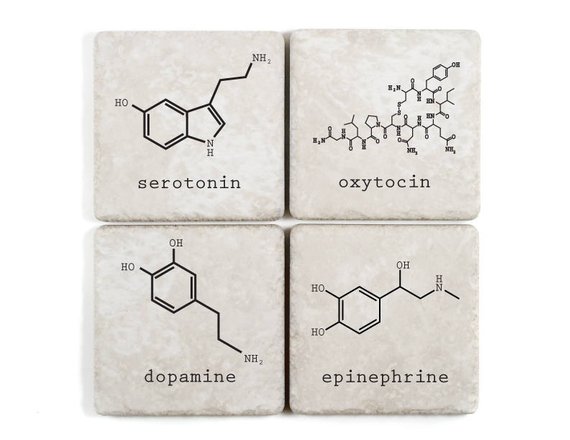 Chemistry of Love Coasters – $20.00
Ready to tell the chemist in your life you like them a little more than just "a friend"? These Chemistry of love coasters and cute and functional – made of Ceramic with a cork backing. Like the key chains above, these are handmade to order and come with an optional gift box.


Geek Chic Bow tie and Suspenders Set - $21.99
This Geek Chic Periodic Table of Elements accessory set makes an excellent "stocking stuffer" for chemists and other science geeks. The rainbow elements are colorfully displayed on these charming fashion bow tie and suspenders, including the newest elements of Nh, Fl, Mc and Lv.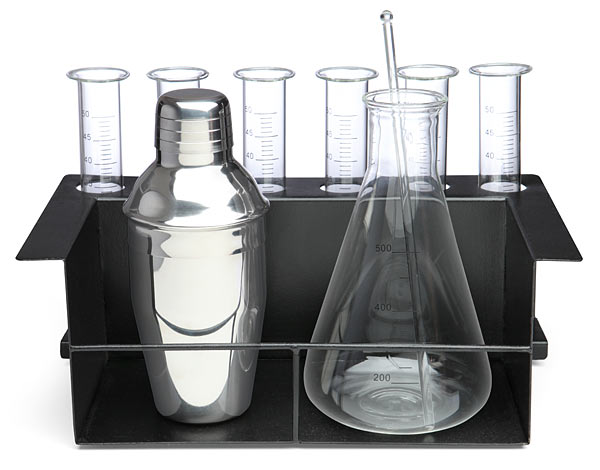 Chemist's Cocktail Set - $34.99
After a long day in the lab it's nice to come home and relax with a good cocktail. Made with durable borosilicate glass and stainless steel. All items are dishwasher safe! This Cocktail kit includes:
Graduated Erlenmeyer Flask Decanter (500 mL/17 oz.)
6 Graduated Test Tubes (50 mL/1.7 oz.)
Glass Stirring Rod
Stainless Steel Shaker with Strainer (320 mL/10.8 oz.)
Powder-coated Steel RacK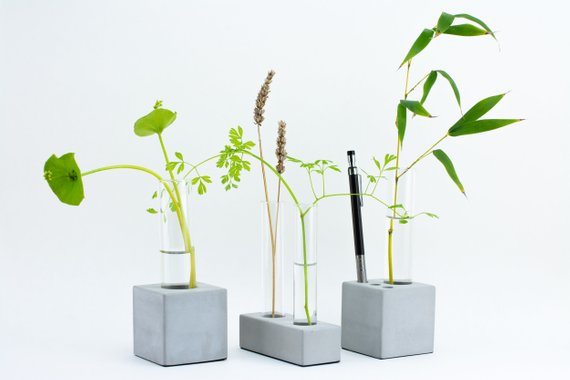 Concrete Test Tube Vase Chemistry gift - $39.99
Perfect for any science teacher, these test tube and concrete vases allow enough room for one or two plants – keeping the decorations minimal and elegant. The sturdy concrete base keeps the vase from easily tipping over.
Do you have a favorite science gift you've received in the past? Let us know and we'll add it to our list.