Posted by Vanessa Link on 18th Feb 2022
With a global pandemic and increased concern over environmental safety this year, EH&S is only going to grow in importance in 2022. All trends point toward EH&S gaining more attention, so it's important to always be prepared for an inspection or an audit. Inspections happen annually, and they are a simple check based on your facility's regulatory requirements. An audit may occur if issues are found during an inspection. Audits are more thorough and involve a more in-depth analysis of the compliance policies, procedures, and processes within your company. The best way to avoid an audit is to always be prepared to pass your inspections. If you pass your inspections, you can avoid hefty fines. Click HERE to download a free lab safety inspection preparation checklist or click HERE for a general lab safety checklist. This will help you perform a self evaluation in preparation for an EHS inspection.
CP Lab Safety can provide just about anything you need to make sure you are always prepared. In fact, this is one of the main focuses of CP Lab Safety, and is a primary reason that our flagship product, the ECO Funnel®, was created. So, what are the most innovative safety products that are sure to please your EHS officer? Our top 5 are outlined here: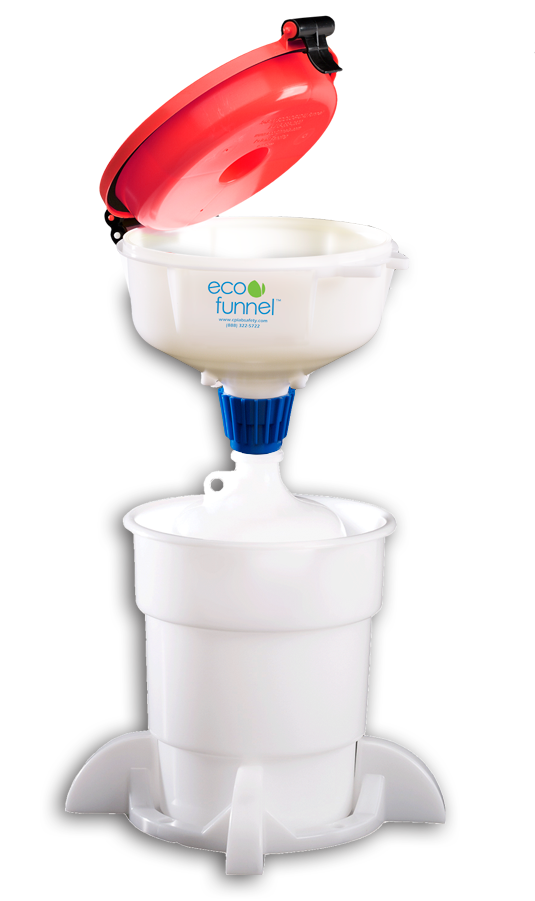 ECO Funnel - One of most common lab safety violations involve open chemical containers. ECO funnels can make any waste container a closed container, with the funnel still attached. EHS requires that all waste containers are closed when not in use, which typically means you need to remove a funnel directly after use and cap the container. With ECO Funnel, you never have to remove it and there will be no evaporation. Check out our latest video to see exactly what is so amazing and convenient about this product HERE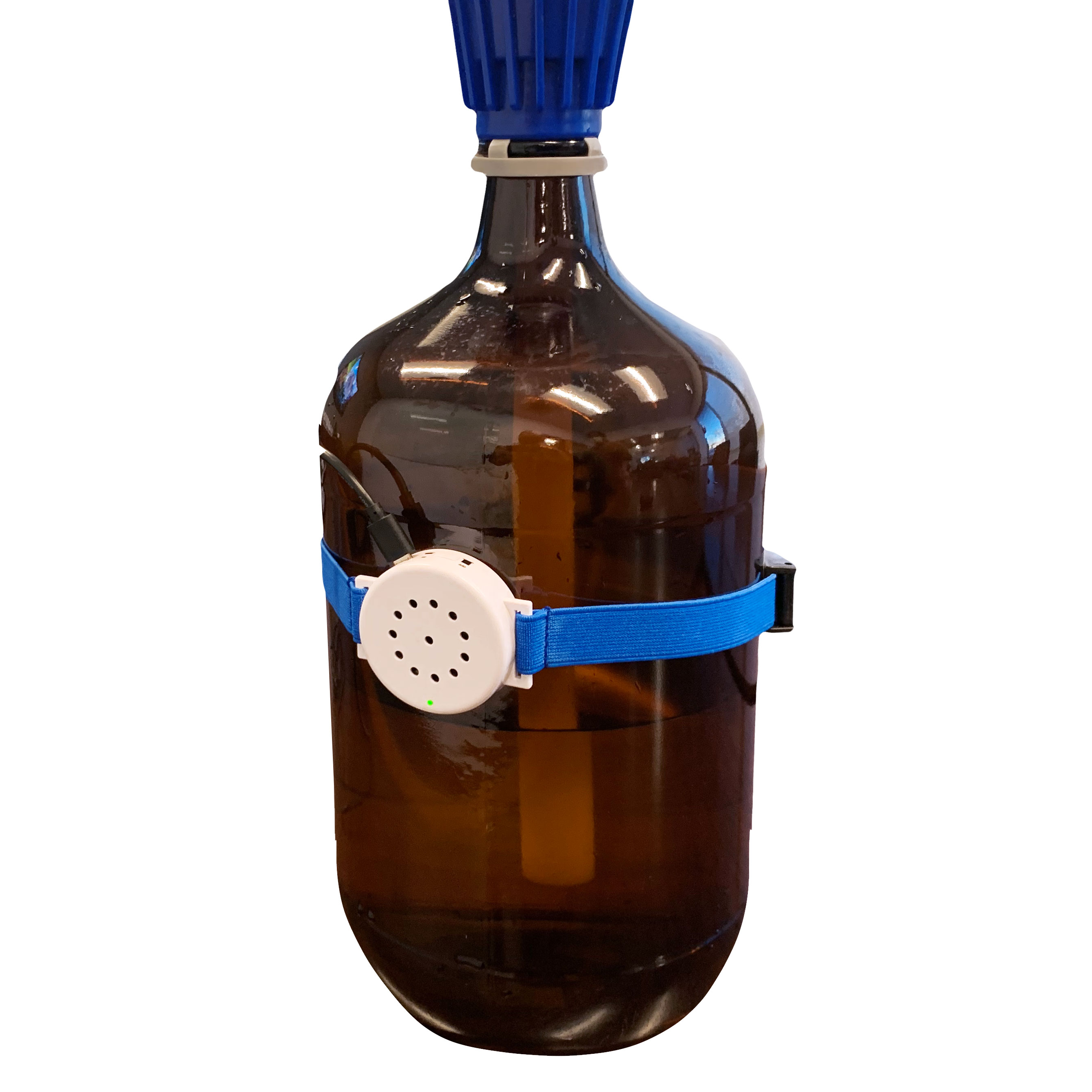 TELLI® (Talking Electronic Liquid Level Indicator) - This is our newest product. TELLI prevents overflows by using radio waves to detect when a waste container is close to full. It verbally alerts you to empty your container, taking away any risks of forgetting to empty your container before it spills over. It is compact, lightweight, and easy to use. If you really want to impress EHS, get some TELLIs on your waste containers!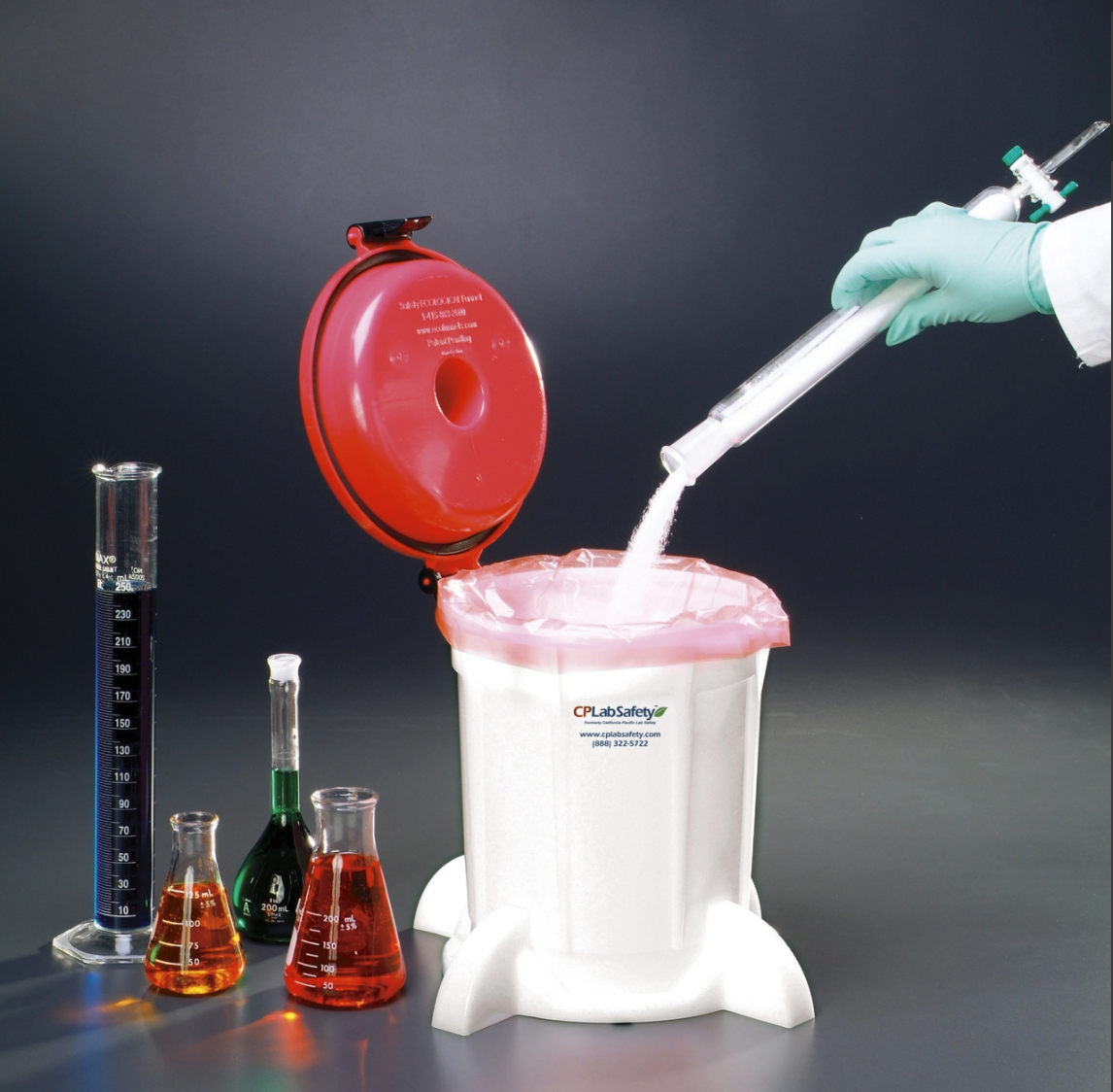 Benchtop Waste Containers- We make both solid waste and biohazard waste containers that are compact and suitable to keep right at your workstation. They feature a latching lid with a gasket that will seal fumes inside and prevent cross contamination. Not only are they convenient, but they are sure to please an EHS inspector.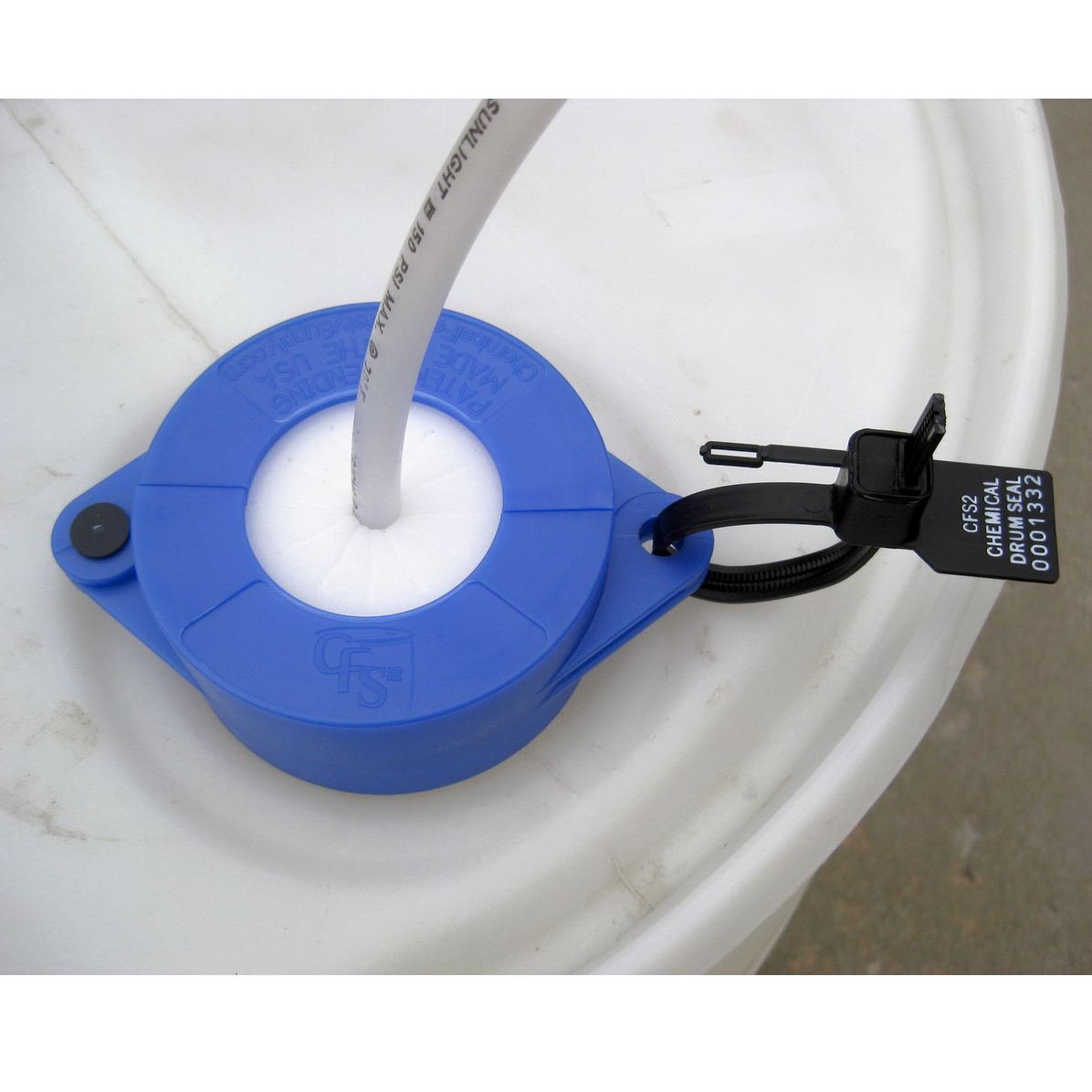 Drum Feed Safety Clamps - These are a quick and easy way to greatly increase the safety of your chemical feeds. They're made of polypropylene and available in different colors to avoid cross contamination. They include a copolymer filter for optimum chemical resistance, which has memory properties to allow the filter to close around the feed tube or probe to retain shape for the next change-out.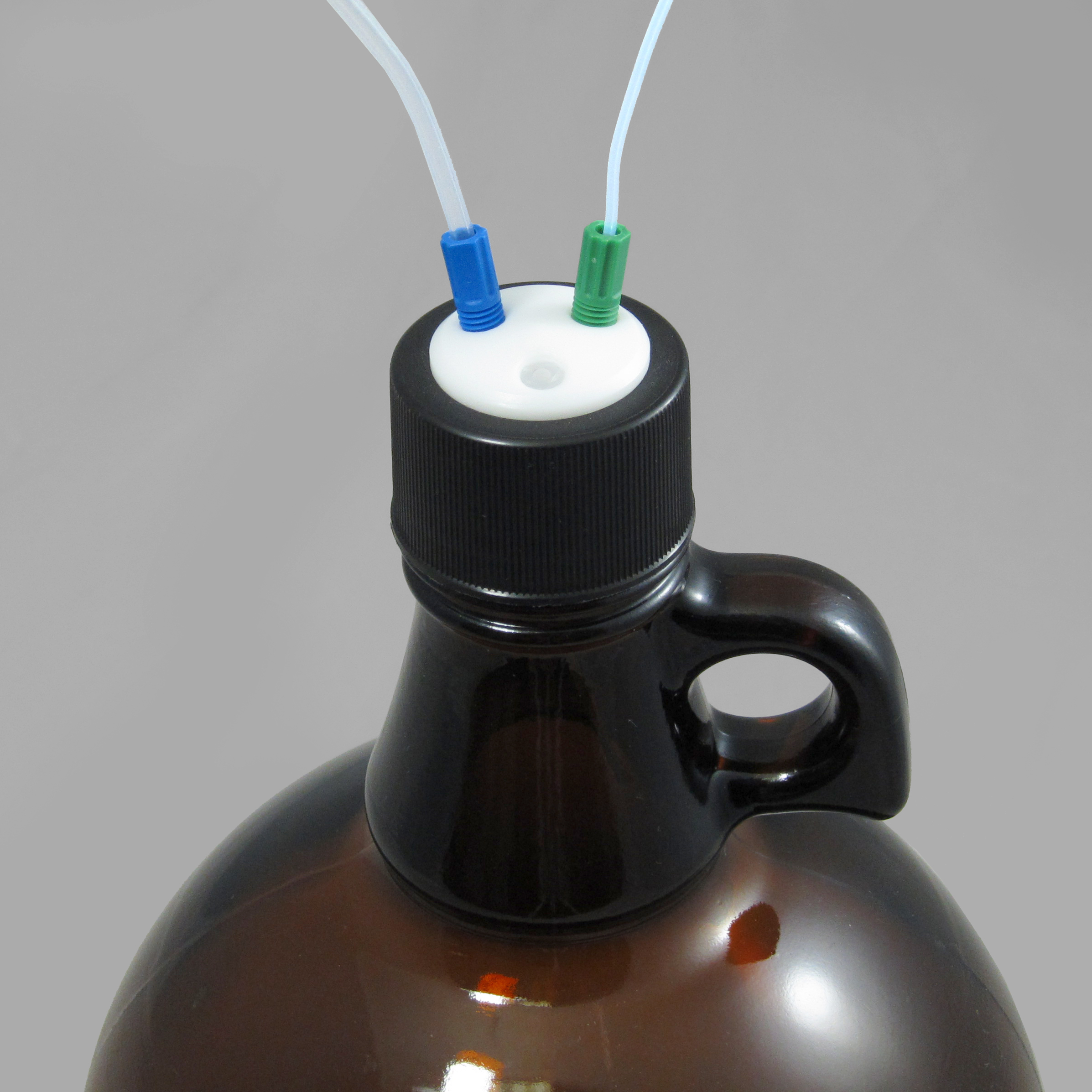 Port Caps - These caps create closed systems by using air-tight tubing adapters for a variety of port sizes. This ensures the containment of chemicals and solvents and greatly reduces emissions. Port caps make it easy to attach HPLC tubing to your waste reservoir and can also be used to supply your system. Port caps come in customizable sizes for glass bottles, Nalgene bottles, and Carboys. Autoclavable options are also available.
Aside from CP Lab Safety's original products, you can find a large catalog of products that we distribute. We provide eyewash stations, gas cylinder containment, safety cabinets, safety apparel, safety signage, and more. If you're not sure what you need or you have any questions, our experts are here to guide you via chat, phone, or email.